After a reconstruction in 2020, the almost 400-year-old neglected building on Kapitulská Street was transformed into a stylish office building with three apartments and a roof garden in the heart of Bratislava's Old Town. The reconstruction attracted the international jury of the BIG SEE Awards 2022 competition, which supports creative talents in 21 European countries. BIG SEE awarded the A3 ARCHITECTS team in the Architecture category. The authors of the renewal proposal are Ing. arch. Pavol Čechvala and Ing. arch. Bruno Welnitz. Ján Synak and Peter Zigo collaborated on the project.
The building of Imrich's seminary with the original Latin name Collegium Emericanum is a national cultural monument. The four-storey house with a passage and an L-shaped floor plan is part of the original street build-up area from the first half of the 17th century. The building was built for the purposes of the priestly seminary just a few tens of meters from the Cathedral of St. Martin, on Kapitulská Street. Until the 20th century, its architecture changed only minimally, without affecting the appearance, internal division, and technical facilities.
When the building no longer fulfilled its original function, it underwent major adjustments. During the 20th century, the building was gradually adapted for the needs of several church organizations, and the changes often insensitively and inappropriately affected the original constructions. Finally, when the last tenant moved out in 2017, there was no other option, just go for a comprehensive renovation of the building.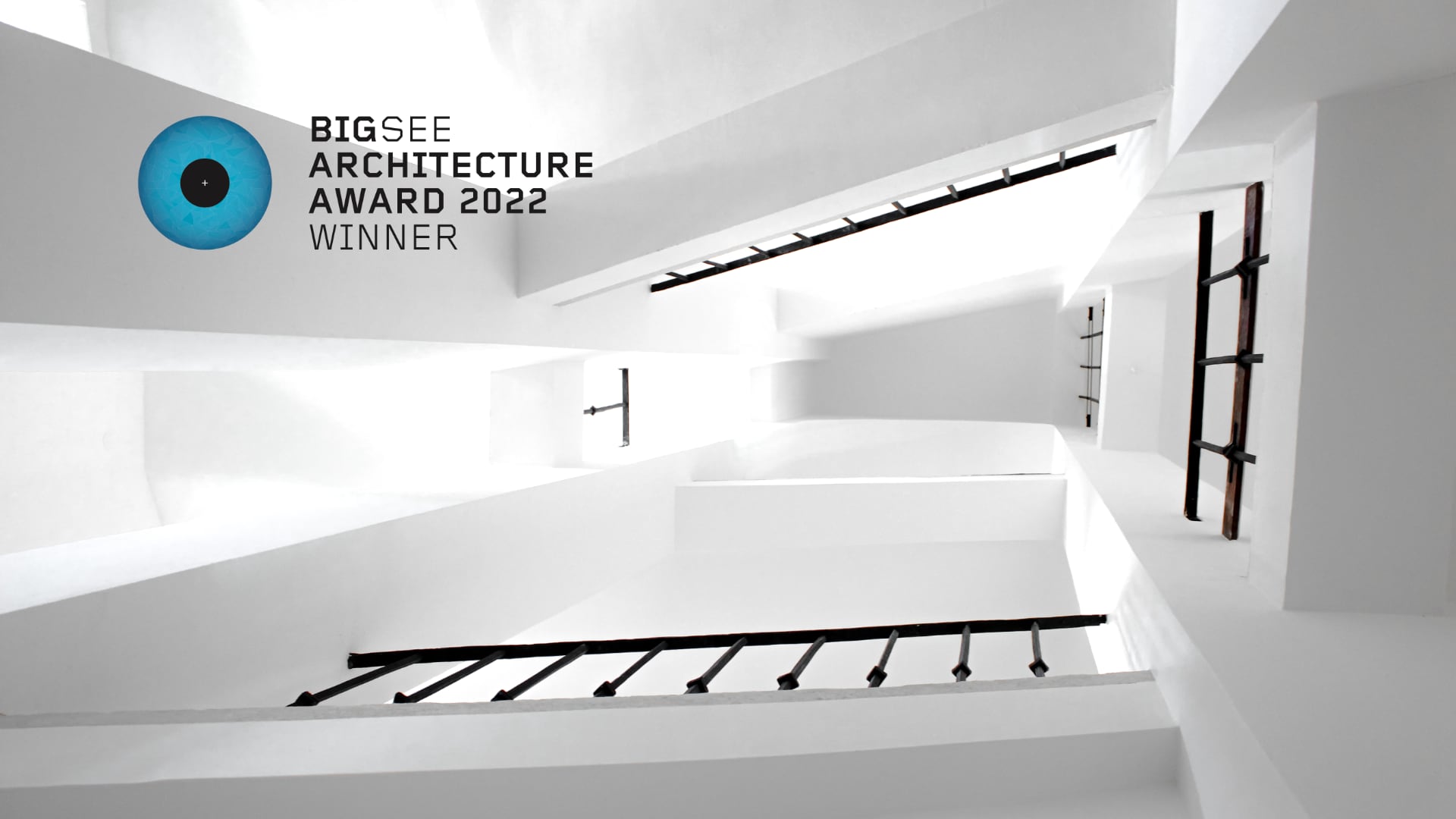 The project, led by the A3 Architekti studio, was created in close cooperation with the Monuments Board of the region. The restoration focused on presenting the original appearance of the seminar building in the Baroque form and preserving historically valuable elements. The new appearance, which is based on previous architectural and historical research, meant, among other things, an obvious change in the color of the facades. From the construction-technical point of view, it was necessary not only to adjust the disposition, but especially to eliminate the long-term problems of the construction. Reconstruction of a 4-storey building with a floor area of 845 m2 required a total construction cost of almost 1 mil. €.
---
Co-author of the renewal proposal with the BIG SEE award
Ing. arch. Pavol Čechvala after successfully graduating from the Faculty of Architecture at the Slovak University of Technology in Bratislava in 1997, worked for several renowned architectural studios in Slovakia and Ireland. Since 2010 he has been designing in the A3 ARCHITECTS in the ATRIOS group. As a partner of the company, he supervises the quality of architectural outputs and has covered several important projects throughout Slovakia, such as the Forum Poprad shopping center, the Mlynská Bašta residential complex, the Vajnoria Bratislava shopping center, the Južné mesto Bratislava residential zone and the Zátišie Polyfunctional complex.
More information about studio projects can be found at www.a3architekti.sk.