"Hobby Park Prešov is an exceptional building both by its location in the locality and its benefit for the inhabitants of the third largest city in Slovakia. We are pleased that the international professional public has also awarded it twice with the CIJ Awards 2019 and the HOF Awards 2020 as Best Retail Development, "

Vladimír Jakša, managing director Atrios.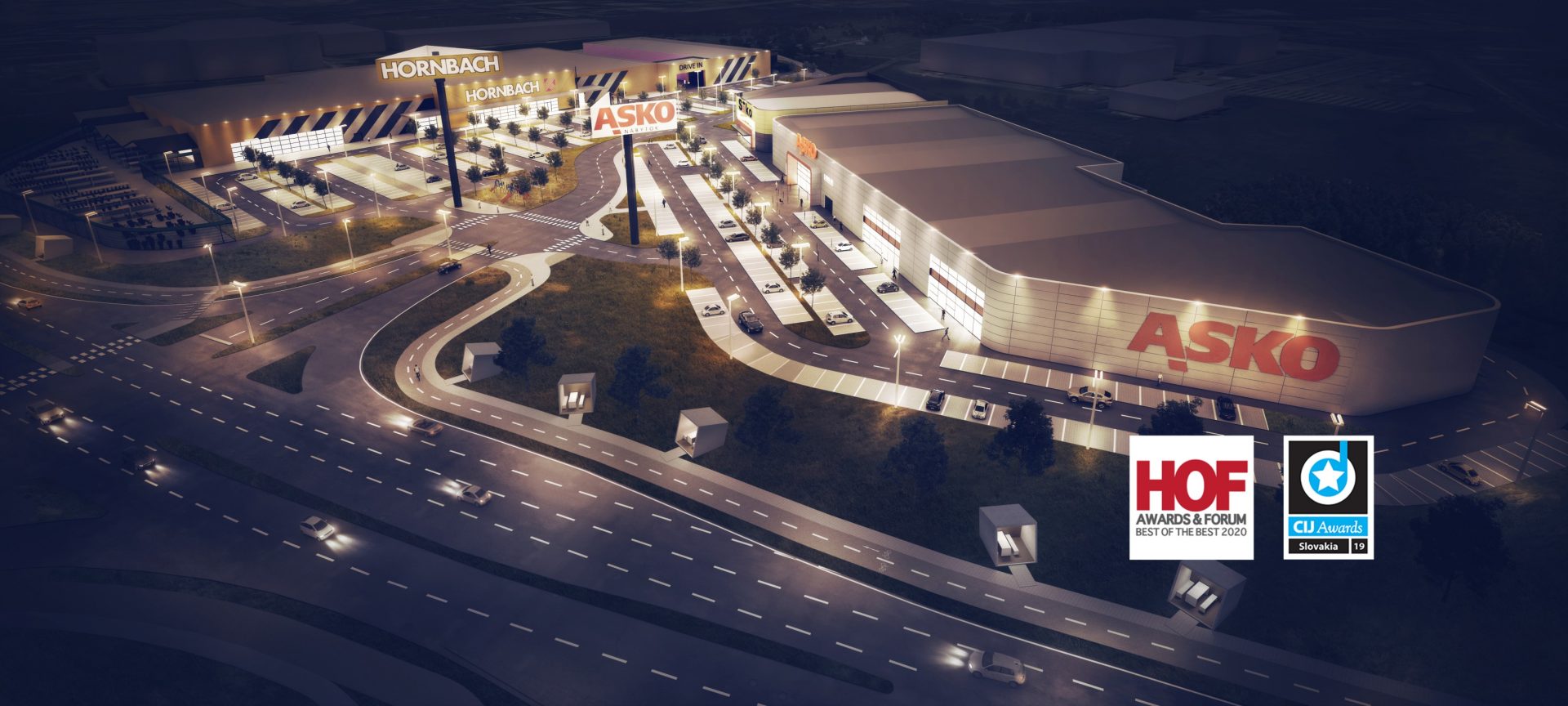 The Hobby Park Prešov project represents a new shopping zone focused on housing and construction. Thus, commercial operations of the Hornbach, ASKO furniture and SIKO bathrooms chains will be established here, while the total value of the planned investment is approximately 12 mil. EUR. The Ruthenian Way site, which connects the Sekčov housing estate and the city center, was chosen for the Hobby Park project. The location is interesting from the point of view of the nearby shopping centers Eperia, Kaufland, Max and others. Appropriately complements the shopping area and enriches it with new brands in the housing segment – furniture, home accessories, bathrooms, kitchens, floors, hobby construction, and more.
Architect's word
"The Hobby Park shopping center is not significant in terms of the architecture of the located buildings, which does not interfere in any way. However, it is interesting for the urban solution and the setting of the project in the area between the city center and the largest housing estate in the city of Prešov. It is within reach on bikes, wheels, or even on foot. A proposal has been made for a public park and promenade by the Sekčov River, where people can relax, as well as a cycle path that can serve cyclists or runners. Along with a playground or exercise areas. This shopping center created a barrier from the Ruthenian road and the entrance to the territory, which is still awaiting further development for pleasant living by the river. And the greenery was not forgotten either. There is significantly more to such a project than in other similar projects."

Ing. Arch. Pavol Čechvala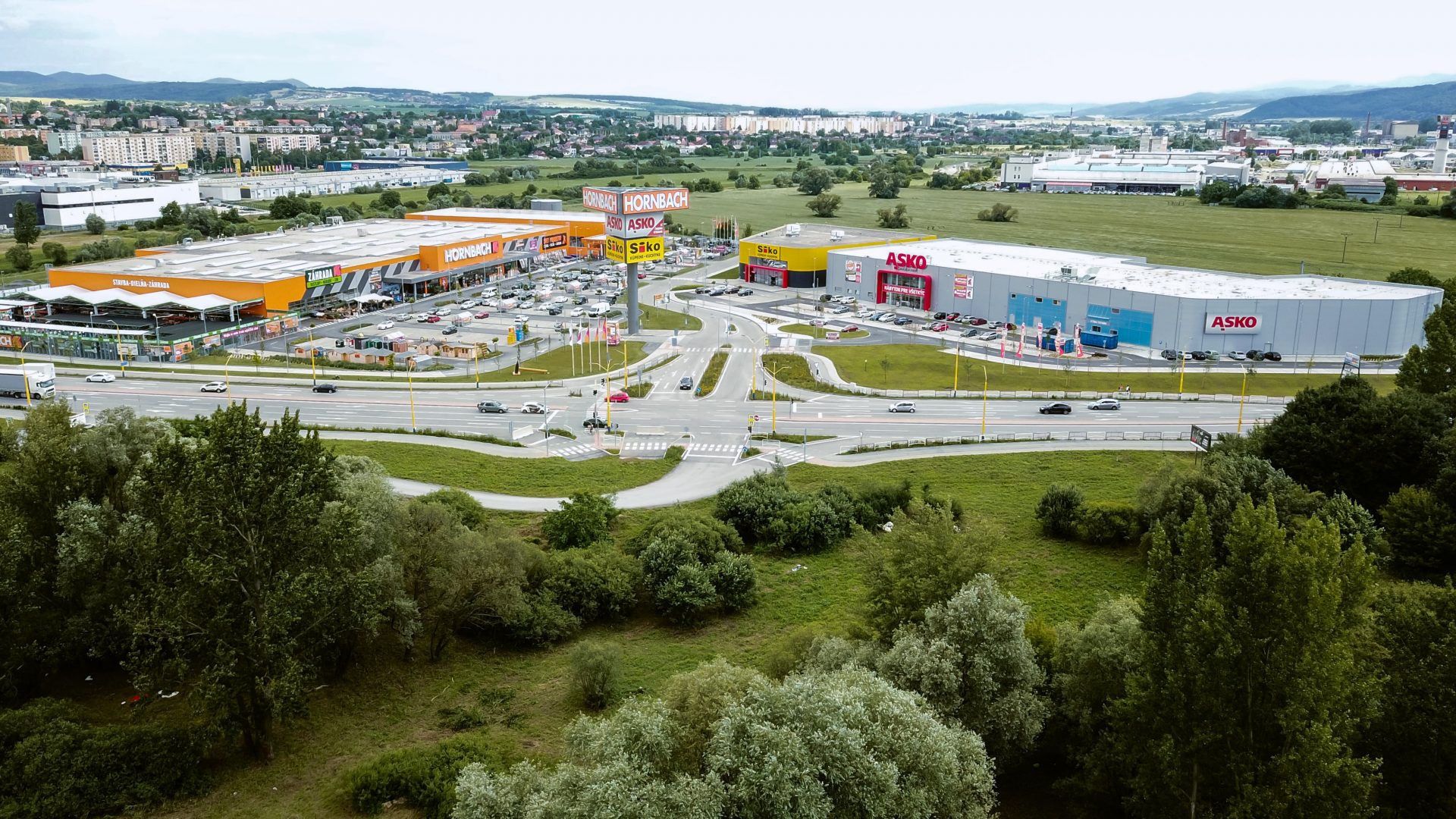 Traffic solution
When entering this project, we perceived that the Ruthenian road is significantly burdened by transit traffic. Congestion often forms there, as this road has only recently been reclassified as a Class I road. We had to deal with this problem. And we found a solution. The Hobby Park Prešov project caused the modification of the Ruthenian Road and its extension to 4 lanes in a section approximately 460 m long. At the same time, he demanded a new light-controlled intersection with dynamic control. In the middle of the Hobby Park area, there will also be a road that will supply in the future another development area behind the Hobby Park, intended mainly for housing. Our project also solves a significant public benefit construction within the city.