Practical layout
The basis is to perceive the space as a whole of details, which should primarily stimulate children's imagination and create an environment in which they will feel good. The priority is therefore to choose multifunctional and timeless furniture, wallpapers and colors, which even in a smaller space can create a place to relax and play, but also think about future preparation for school.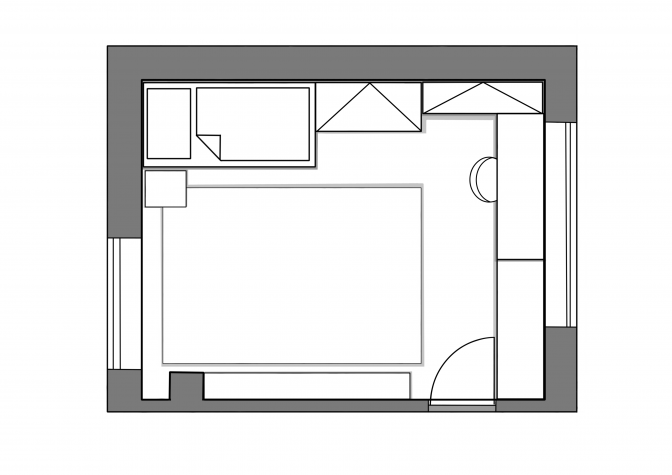 The bed is placed in the left corner of the room so that it is not directly opposite the door, but at the same time so that children can see the door, which evokes a feeling of security. The rest area is separated from the work zone by a high built-in closet with a shelf system with a work table. The table is located directly below the window, which faces southwest. It has plenty of natural light. When the boy grows up, he uses the space to draw for school duties or computer work. The ideal place for parents is a low bench with deep drawers, which is directly connected to the table. It overlooks the entire room and the table area.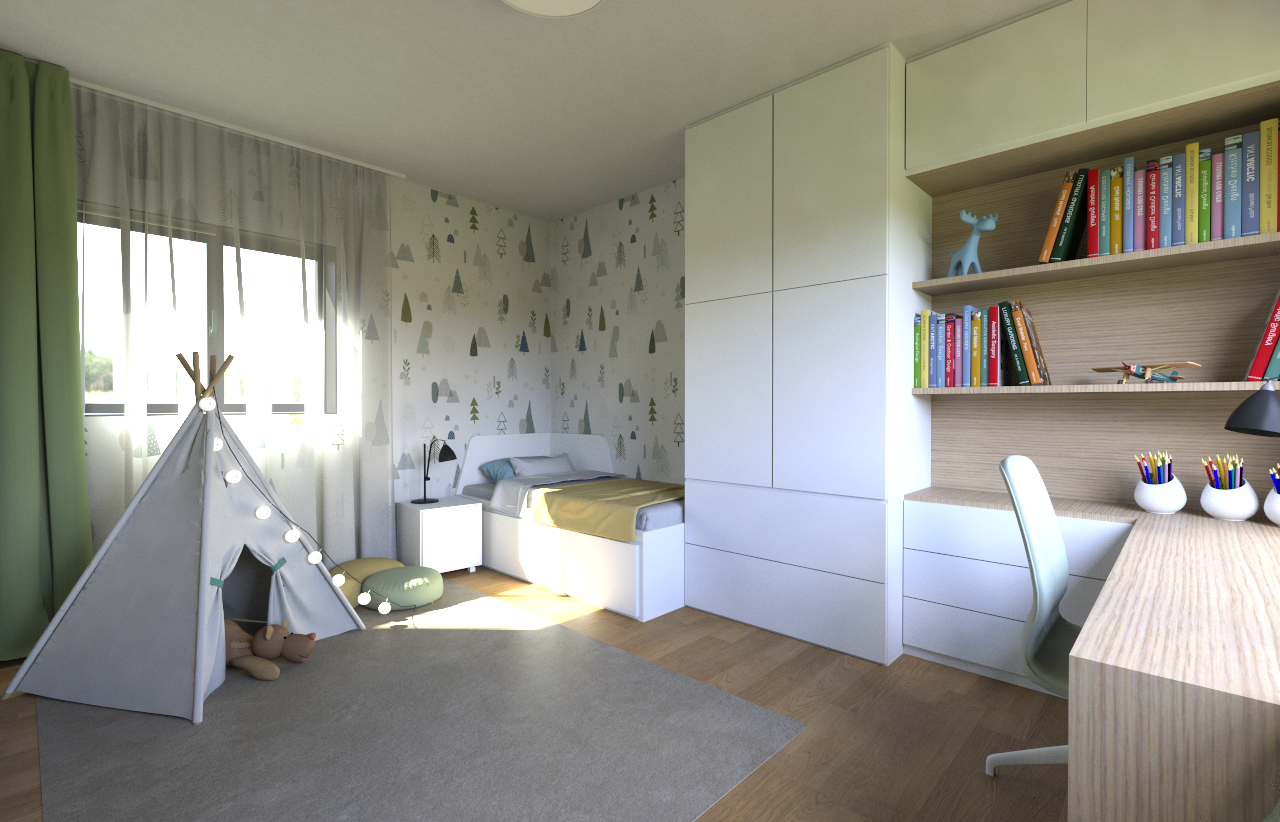 Neutral and timeless
The children's room is a special room when it comes to furnishing and design. It is a space that needs to be adjusted over time according to the needs and often the requirements of your children. If you do that, when it comes to wall color, floor selection, and expensive pieces of furniture, think of the golden rule – neutral and timeless. Instead of pastel colors baby blue or powder pink, choose shades of warm and friendly colors, a neutral wooden floor, and classic minimalist furniture. Furnishing a room for your child in a more neutral spirit is a long-term investment.
A place to play
Through the window on the opposite side of the room, the sun shines throughout the day, making it an ideal place to play. Children often shift their attention from one toy to another, so to keep them close at hand, choose a lower storage space where they can easily reach themselves. To underline the playful children's environment, you can choose interactive but also educational accessories such as wooden cubes with a name, minimalist pictures, or, for example, a globe. Since children most often play on the ground, don't forget a comfortable rug, pillows, or, for example, a children's tent, which can turn into a bunker full of secrets. For older children, you can also choose, for example, a hammock, a canopy or, in the case of a bunk bed, woven curtains, which will create the perfect space for a hiding place.