People are naturally afraid of being hit by the locality where they grew up and live. It is great that today we see the efforts of several developers for sensitive interventions in the city and also the effort to bring people some added value. For example, in the form of building nice public spaces, playgrounds, or facilities for relaxation and sports. This is the way to go, and over time people will understand that a developer is not a bad ghost but, on the contrary, that he is a good neighbor.
In recent years, the term development has meant buying a project with a building permit, or at least with a zoning decision. The developer's task was to build and sell. The story of the project then ended. Today it is different.
Development means finding a suitable location in accordance with the zoning plan, designing a project, communicating with neighbors and the municipality about its appearance and benefits for people. Although today we have a fee for local development in Bratislava, the developer still has to think about it and offer people something extra. From this dialogue, the final form of the project is created. It is a great pity that the city's zoning plan is such a demanding project, but today it is also a path that the developer must think about. Because the hunt for interesting projects with a permit has been so great in recent years that it has almost exhausted everything available on the market.
We and the global development company UBM follow the better procedure. We shared the same values and together we transformed them into successful cooperation. The result is our flagship residential project Na Kolibe Residence and we believe that another world-class project will soon join it. Our common goal is to make responsible and sustainable development that thinks about communities and our future.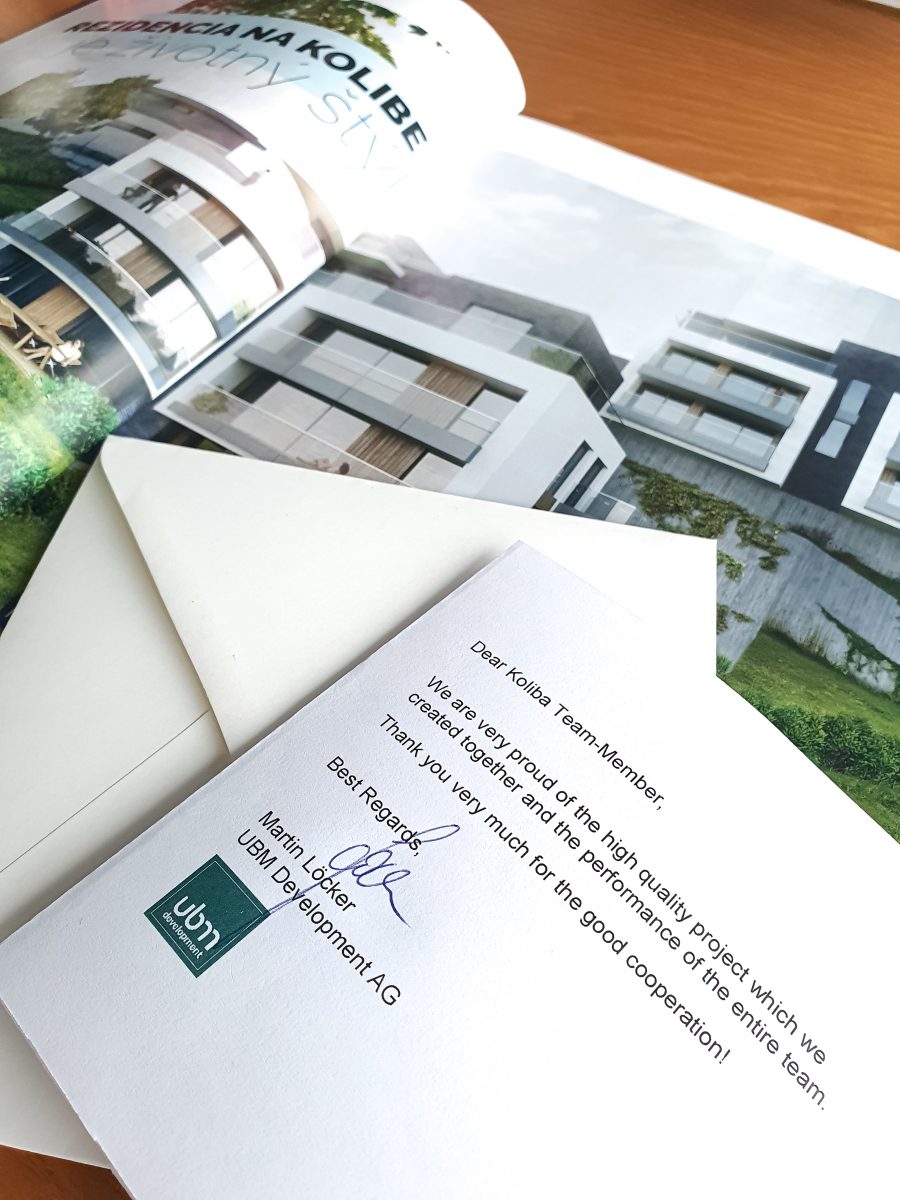 On a European scale, UBM is a well-known term
The company, which was founded in 1873, survived both world wars, the financial crisis. Developer who emphasizes the three domestic markets of Austria, Germany and Poland. However, their projects are growing across Europe. The story of UBM in Slovakia started to be written a few years ago and today, thanks to the connection with Atrios, as a local developer, there is a residential building Rezidencia Na Kolibe of world quality at Koliba – at a glance and in the interior.