Following the example of previous projects, the new SIKO shopping center will cover its own business needs and the expansion needs of several external tenants. We completed the first project of a shopping center under this brand in Prešov The second project, with a gross floor area of ​​8,000 m2, is currently being approved in Košice. The shopping center in Bratislava in Bory is thus the third SIKO shopping center realised in cooperation with Atrios.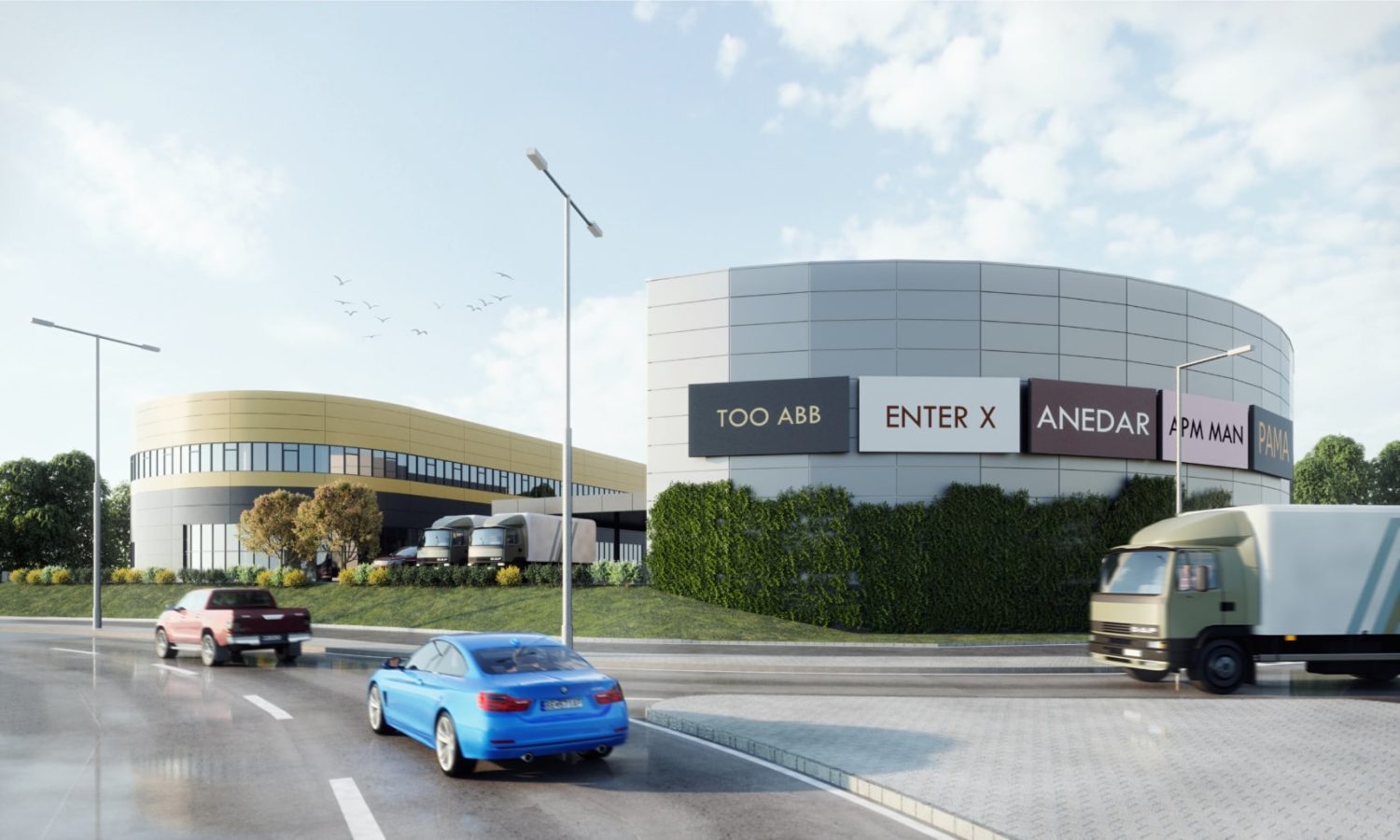 Unlike its predecessors, it consists of two separate buildings in Bratislava. To make the operation of the center more energy efficient and ecological, the investor plans to cover both roofs with greenery in combination with photovoltaic panels. In the design, we also incorporated climbing greenery, which should cover a larger part of the facade from the northeast. Round shapes optically soften the material and at the first sight differentiates it from the surrounding buildings. The colour of the objects is based on the visual identity of the brand.
In the first, three-story building, will be a showroom, office spaces of the SIKO headquarters and several rental units. The underground floor will serve as a parking lot for employees and visitors of the shopping center. The second building will be used by the investor as a central warehouse and service areas for tenants.
The construction is being realised by Metrostav, its completion is expected in early 2023.
In Atrios, the realisation of the Siko shopping center in Bory is carried out by:
Chief engineer of the project and author of the design: Ing.arch. Jan Maruškin
Designer: Ing. Miroslav Sahuľ
Project Manager: Ing. Marko Brix
Technical support at the construction site: Tibor Kovács