We have been working on such an interesting project in the Ružinov district in recent weeks. It is one of those cases where we try to get as close as possible to ideal urban housing. We have combined an excellent location with a pleasant human scale and quality architecture. The shape and height of the building seamlessly connect to the surrounding buildings and, as if closing the puzzle of a compact city block.
Our effort was to continue working with matter, its tectonics, and materials so that the apartment building would look easy, charming, almost inconspicuous, but at the same time to have a pinch of provocation. We tried to achieve this with a protruding corner material with a more pronounced wooden cladding and a stricter window grid. There are several stories, inspirations, and references behind our design. In the end, however, the essential story was for us, which begins when new residents move into the apartments.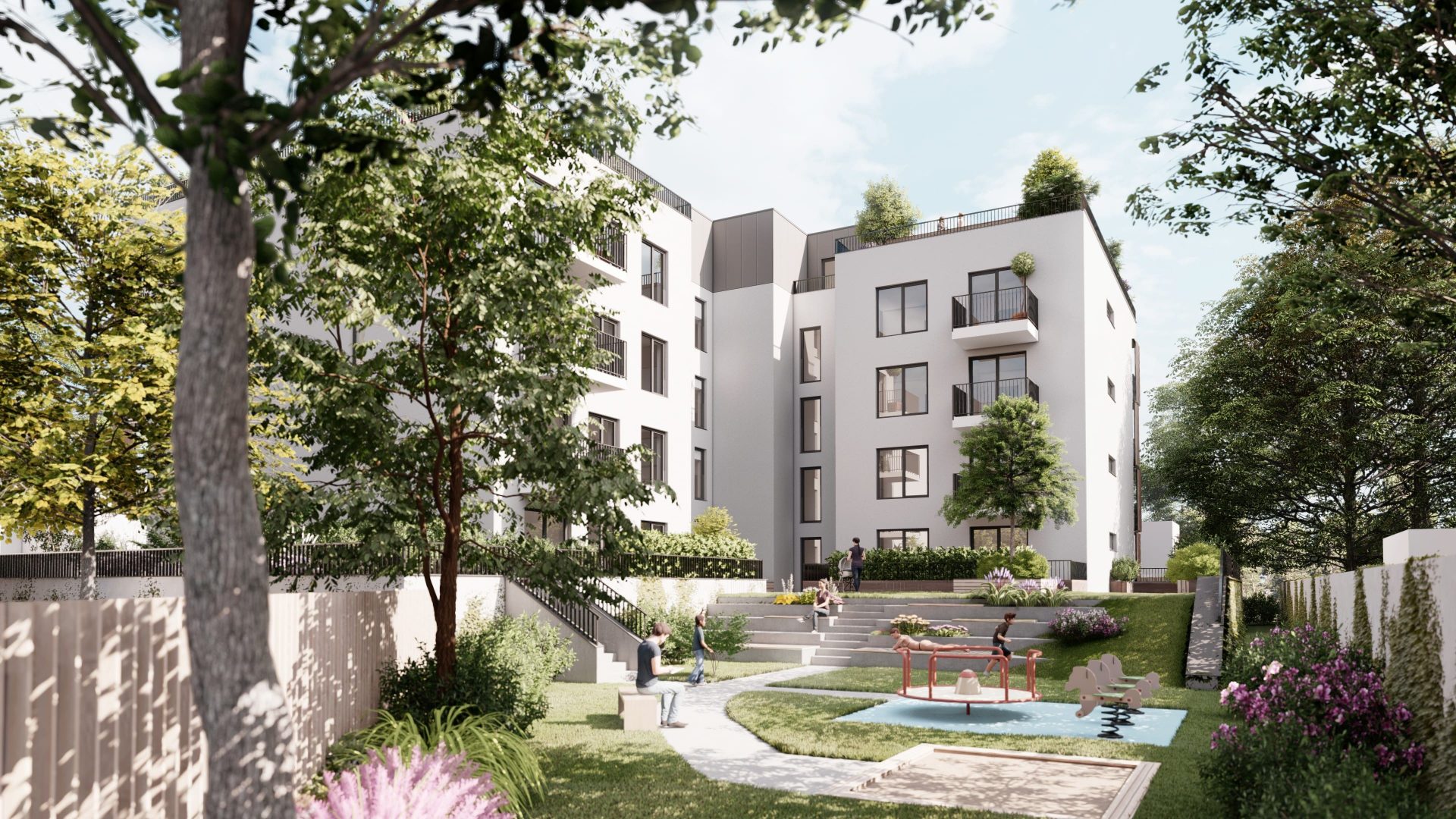 Quality layouts and a well-thought-out sustainable concept
With 26 residential units, we are talking about a really intimate, quiet, intimate project. To support the best possible neighborly relations and the community, we create a quiet green courtyard with community gardens. There will also be places in the apartment building for storing bicycles or other alternative means of transport. We are currently actively looking for the best possible solutions for the implementation of renewable energy sources. Simply put, we wanted to create a quality project, worthy of a modern urban environment.