A new GLP logistics and business complex will be built in the Pharos zone. In Atrios we are designing it in the form of BIM.
The project is located near the airport, in the area that is made for development. New logistics halls, retail facilities, public parks, a cycle path, and a pump track will be built on an area of more than 220 thousand m2. The logistics halls will be used for a goods distribution system known as "cross-docking". The retail buildings will fulfil the function of trade and public services.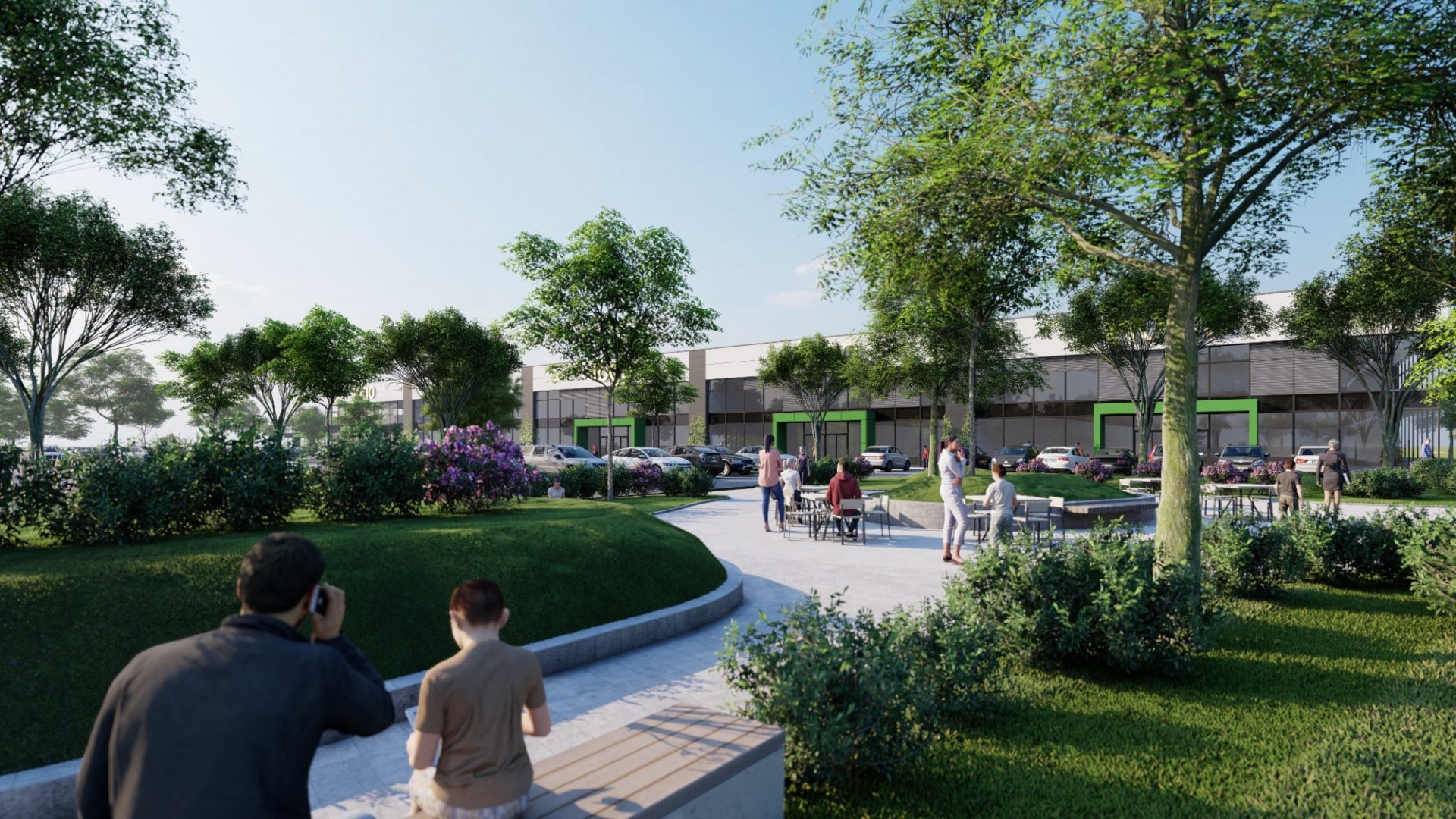 Highlights of the project:
– The buildings will be electrically self-sufficient thanks to photovoltaic panels.
– Rainwater retention and reuse will be solved.
– Up to 6,000 m2 of roofs will be covered with greenery.
– The project will apply for the Breeam Excellent environmental certificate.
Construction is expected to start in January 2024.