In 1893, the story of the Franck coffee factory began in Košice. The sons of the original owners continued in this story and built famous brand of coffe Franck. After the end of coffee production in Košice, a bakery and a company store were established in the warehouse. Through a sensitive reconstruction of the building, we managed to create new offices and retail space in a unique industrial style under the name FABRIKA48. The genius loci of this building represents what can no longer be achieved with today's modern architecture.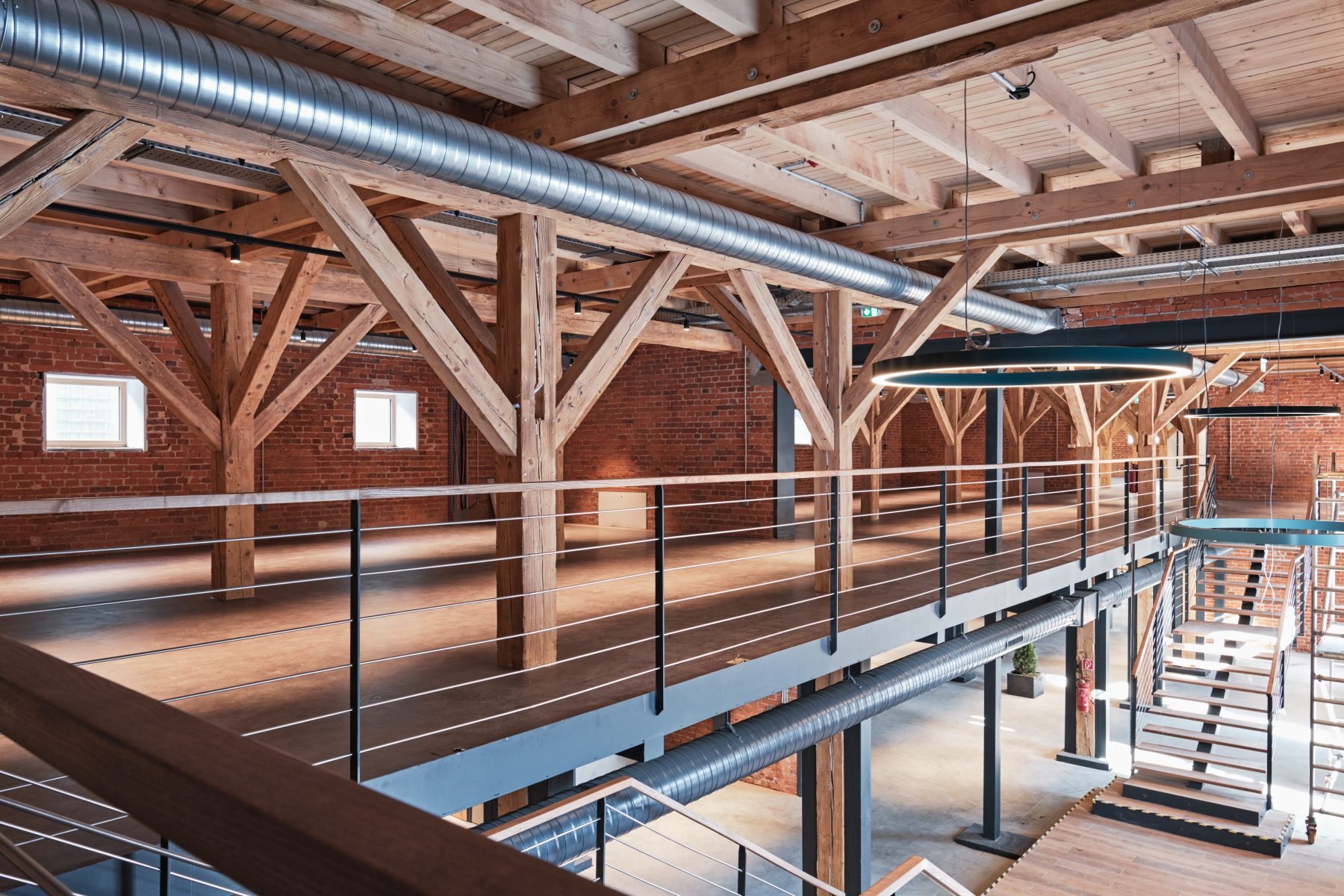 Restoration of a national cultural monument
The reconstruction of the warehouse building of the former coffee factory will create representative commercial and administrative premises that are unparalleled in Košice. The combination of old architecture, construction processes and materials used with new technologies and the business function of the building created a unique building. During the reconstruction, the emphasis was mainly on the use of renewable resources, environmental impact and long-term sustainability. In the interior of the building, the emphasis on a healthy working environment and indoor climate stands out in every detail.
In 2021 FABRIKA48 was awarded the BEST-CO-SOCIAL-WORKING COMMUNITY.